Blog Archives
1) You spend way too much money at the grocery store. You keep telling yourself that this expensive item will enhance the recipe. 
2) You know where everything in the baking aisle is.
3) People ask you where things are in the baking aisle because you appear confident in where things are and what product(s) to get.
4) You think it's "cute" when someone doesn't know what baking powder is.
5) You are constantly looking up different recipes.
6) You try a new recipe and feel like it's not right so you add your own spin on it, because who really needs bok choy anyways?
7) Grocery store workers attempt to avoid you because you always ask them if they have new herbs like basil and thyme in.
8) You go to sleep looking at recipes which results in you becoming extremely hungry at highly inconvenient times.
9) When you try a new recipe, you tell yourself, you're an adult and you can do this! However, you're worried about your skills and you're usually not 100% happy with a recipe if you had high hopes for it. In turn, if you had low expectations on a recipe, and it goes well, it's not just a good day. It's the best day! You feel like you're in a Disney domestic fictional fairy tale!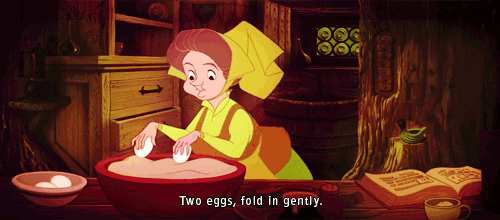 10. You constantly think about owning your own bakery/cafe/restaurant but you don't actually want to bake/cook that much you just want to make things for yourself, your friends and family with no time limit. You mean I get to bake/cook all day and its my job!?! However you start crying because you know you bake/cook to keep your sanity in check.